By: Tara Pierce
Healthcare is in the headlines and no matter where you stand on the issue you can't help but wonder what the future holds for our rights and personal choices regarding our health.  As a student at The School of Natural Healing, I have made the choice to increase my knowledge and self reliance by learning to provide health care for myself and my family in a safe and natural way.  This choice is the result of years of searching for a way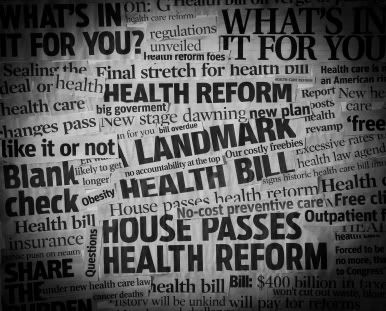 that made sense to me and that I could be comfortable with.
My journey began as many of yours did, with my children.  At 18 months old my daughter was repeatedly hospitalized for breathing problems.  I was told pneumonia, allergies, and asthma, but no one really seemed to know the actual cause.  I was told to get rid of the cat, buy a new vacuum and stock up on her prescription medications.  Six months and three hospital stays later I was frustrated, angry, and heartsick.  On one occasion I watched as my young 2 year old ran circles around the house, crying because she was so sick and miserable, but unable to sit still because of the medication she was on. My heart broke as I watched her and I couldn't believe that this was the "solution" to her health problems.  I had come to the fork in my healthcare road and I began to take the steps that led me away from doctors, hospitals, and prescriptions.   At this time I was fortunate to discover that my neighbor worked for a local health food store.  She was the first person to recommend nutritional supplements to strengthen my daughter's immune system and control swelling and inflammation when she got sick.  I followed the protocol that she recommended and kept my daughter out of the hospital and off of medications.
For the next several years I spent a great deal of time and money consulting with nutritionists, chiropractors, massage therapists, Master Herbalists and other knowledgeable health professionals for their advice on my families health.  Although I was truly blessed to have these options, I was not satisfied having to rely on the education and opinions of others.  I wanted to know for myself how and why these treatments aided the body because I had repeatedly seen the results.
I began researching different schools across the country and found The School of Natural Healing in my own backyard.  I was pleased to find how well rounded the curriculum was, covering everything from making a simple cup of tea to a more complicated tincture, nutrition to anatomy, and even growing and collecting your own plants.  It was a complete herbal education and exactly what I never knew I wanted!
With the Family Herbalist course I felt like I was finding pieces to a puzzle that I never realized were missing.  Things I had been learning over the years blossomed into understanding and I began to find the confidence I had been hoping for.  I no longer have a fear of colds and flu, strep throat, appendix trouble, hormone imbalances, thyroid problems, fever, constipation, cuts, and sprains. They have all been seen as an opportunity for me to use the knowledge of good nutrition and herbal preparation that I have gained so far.  As my journey continues I am excited and humbled by the many things I have yet to learn at The School of Natural Healing.
In the last fifteen years my views on healthcare have changed dramatically.  In going from a trusting and medically dependent young mother to an independent herbal student I have caused quite a few friends and acquaintances to shake their heads and wonder.  But in view of the current healthcare crisis I am quite at peace with my choice and acknowledge the blessing it is to have the freedom to make it.